Book Bag | Romance Recs
I am going to imagine myself into a scene where the flowers are arranged, the bath is warm, the candles are lit, the wine is breathing. Now then, let's talk books.
I have spent the last year relearning what I like as far as books are concerned. I read 149 books last year and a good chunk of those were in the romance category or romance adjacent. Here are some of my favorite ones and what I liked about them.
Weirdo Book Club is a reader-supported publication. To receive new posts and support my work, consider becoming a free or paid subscriber.
---
Sweet
Let's start with books where the love story is the main character and the spice is either non existent or limited. These are the books that I enjoyed the most and didn't make me dry heave or roll my eyes.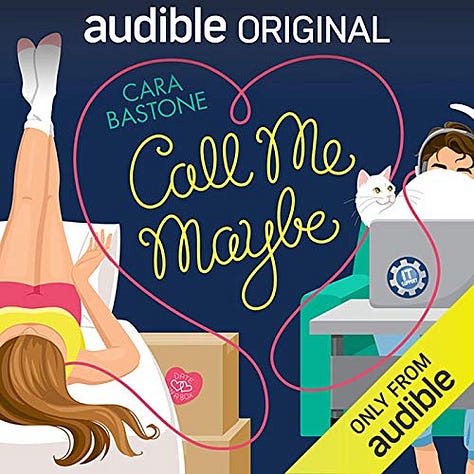 I swear to you that I didn't expect to like these but I loved them. I then pushed them onto Hannah and she also LOVED them. They are 3 stories that can be stand-alones (I personally read them all out of order and it was fine) about 3 different chance encounters between strangers. The cheese factor was a low/medium but I didn't care because the stories were so well done. The characters were well developed and likable so they were easy to root for.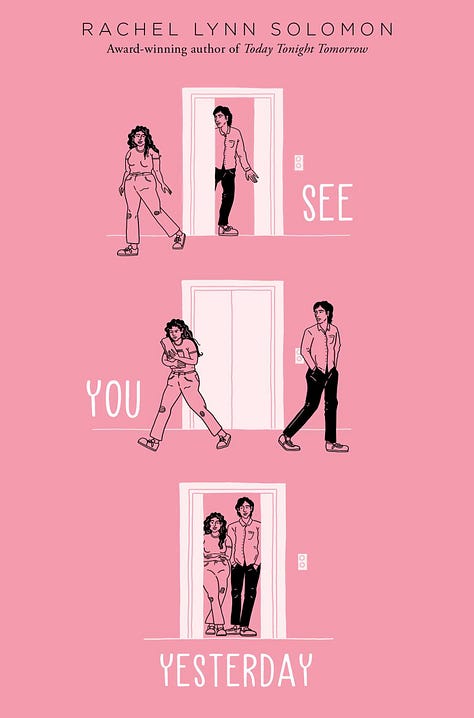 See You Yesterday by Rachel Lynn Solomon - A new adult sci fi romance about a girl named Barrett who gets stuck in a groundhog day style time loop. It was cute, had queer rep, there was a sweet spicy scene. This book gives us such a sincere little moment in time with these two. I cried. Shut up.

Legends & Lattes by Travis Baldree - the coziest, sweetest, sapphic, slice of life, sci fi romance about an orc named Viv who is tired of war and violence so she moves to Thune and opens up a coffee shop 🥹 Every character is so cute and lovable. 5 Stars

Book Lovers by Emily Henry - a woman goes on a trip to a small town with her pregnant, married sister and runs into her professional rival. The setting and sisters gave me Gilmore Girls vibes. I enjoyed the romance because it felt believable and I appreciated that the main character didn't just want to get married and have kids. There was a bit of spice too, fun!
---
Salty
Books where the romance has some bite to it.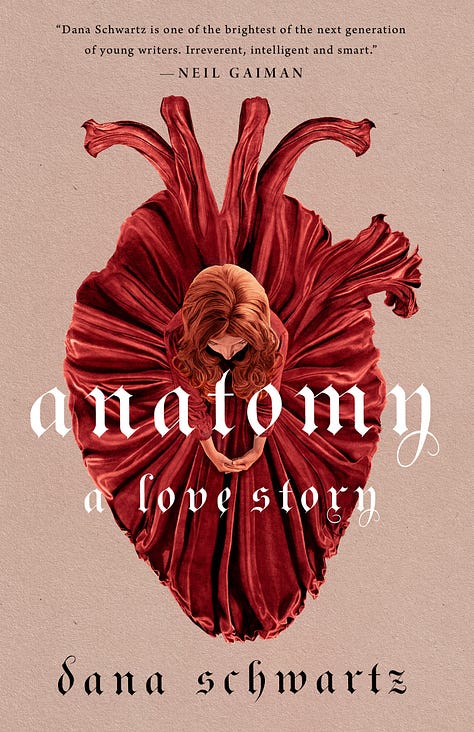 Anatomy A Love Story by Dana Schwartz - this book is set in the 1600's where Hazel, a young girl, wants to be a doctor but since women aren't people she has to resort to sneaking into medical classes and buying bodies from grave diggers to practice on. That is how she meets Jack, a resurrection man who provides her with cadavers. It's a little darker than your typical love story but I really enjoyed it AND its sequel is coming out February 28!

Even Though I Knew the End by C.L. Polk - a sapphic, dark mystery novella with esoteric magic and demon deals. A woman sold her sold to a demon but now has a chance to get it back. I really loved this and may have just talked myself into another read through.

Adelaide by Genevieve Wheeler - this one isn't so much dark as it is heavy and frustrating but the gist is a woman loves a man, goes above and beyond for this man… but the man does the bare minimum which results in a lot of soul searching and big feelings that felt all too relatable as the former friend of a people pleaser who wasted energy on men who didn't deserve her.
Spicy
Spice is newer terrain for me. Don't get me wrong I love smut very, very much and I definitely want to read more of it but currently, I have a limited smut catalog.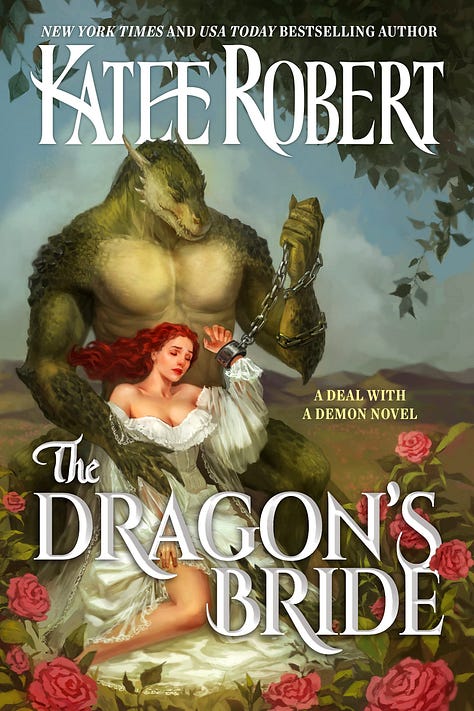 The Dragon's Bride by Katee Robert - An arranged marriage between a woman and a dragon prince. Monster smut isn't something I thought I'd enjoy, but here I am… enjoying it. It really was a good time and the spice was fun!

Ice Planet Barbarians by Ruby Dixon - A woman crash lands on a planet of ice and is met by a large, blue, purring alien who wants to breed her. Again, not something I thought I would enjoy but it was spicy and funny and leave me alone!

There are No Saints by Sophie Lark - A young artist falls in love with a serial killer so that makes this… serial killer smut - WAIT, WHERE ARE YOU GOING?! This one is violent and spicy and I blame Tiktok for all of these but this one… why was it so enjoyable?!
---
Currently in Weirdo Book Club we are reading 2 spicy books: Sing Me to Sleep by R.M. Virtues and Promise and Pomegranates by Sav R. Miller. I can't wait to report back on what I thought of these. I am halfway through Sing Me to Sleep and I am fairly certain I am hooked. It is a book about a woman who begins a sexual relationship with her sleep paralysis demon 👀 SMTS is also written by a Black, trans author. Promise and Pomegranates is a spicy Hades/Persephone retelling. Fingers crossed its a good time.
We are also currently chatting about our favorite romance or romance adjacent reads in the app and I'd love to hear some of your recommendations!